News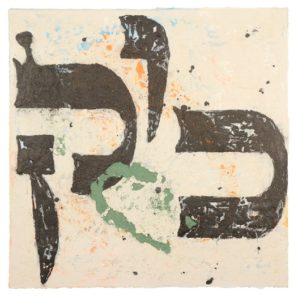 Painter Rainer Gross has made a depiction of each of the 72 Hebrew names for God and the Composers Concordance has been busily commissioning composers to write short choral pieces inspired by each of them.
I'm honored to be part of this project and was assigned the name Kaf Vav Kuf which according to my Google search means "connection to spirituality ignites sexual energy."  So that's the direction I took it in.
Several of the pieces, including mine, will be performed on September 25th at William Paterson University as part of their New Music Series at 7:30 PM.  I'm looking forward to hearing the other works!