News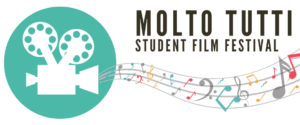 ACM's 3rd annual Molto Tutti Student Film Festival Fundraiser is April 20 at 3:00 PM.  More than fifty of our students are participating by writing and performing original pieces and then working with their teachers to make animated videos.
All of the original works will be shown on the big screen at the Davis Theater and all proceeds benefit the ACM School of Music.  This was such a heartwarming event last year, I'm really looking forward to it.
Hearing so many world premieres on one concert and seeing the joy from the kids as people react to their music, well it was pretty great.
Saturday, April 20 2:00 and 3:00 PM
Davis Theater
4614 N. Lincoln Ave.
Chicago
More info