News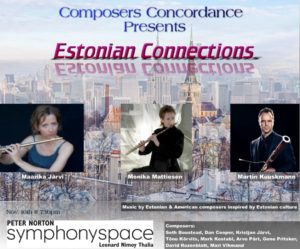 My new chamber piece Clouds Over Tallinn will get its World Premier performance on November 10 in Thalia Hall at Symphony Space.
The piece is part of  a concert called Estonian Connections held by the Composers Concordance.  I wrote it in memory of a boat trip I once took from Helsinki to Tallinn. The music recalls seeing Tallinn come into view on a cloudy day.
The concert features several superstar performers including the CompCord ensemble and special guests Maarika Järvi, Monika Mattiesen and Martin Kuuskmann.