News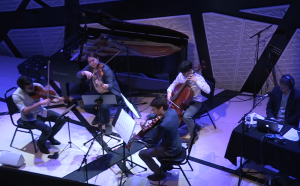 I am very proud of this new series, a quarterly concert series showcasing the globality and diversity of today's classical music.
Broadcast live on my program Relevant Tones, Late Night at National Sawdust aims to harness the power of live performance and public media (while we still have it) to update the image people have of classical music.
The theme for this concert is Chaos Theory which, in the words of writer Chinua Achebe, means "things fall apart."
We precede each broadcast with live read-throughs of three works chosen from more than 700 submissions and many of these will make it onto future broadcasts.