News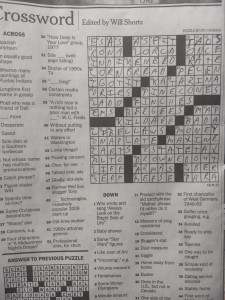 Something huge happened to me today.  Big, the absolute biggest.
I finished a Saturday New York Times crossword puzzle for the first time ever.
The time was this afternoon, the place my dining room table.  Soft music played, I believe it was Chet Baker.
Upon writing in the last letter a single tear formed in my eye, swelled for a moment and then fell ever so slowly upon the paper.
Time stood still.
It was amazing.