News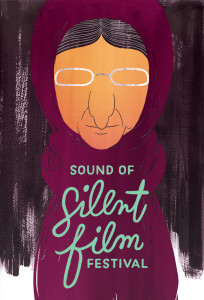 How quickly twelve years go by.  Hard to believe but on April 22nd we'll give our twelfth annual Sound of Silent Film Festival at the Music Box Theater in Chicago.
I had the idea for this event because I love silent films but everyone seemed to be tripping over themselves to write new scores for the old classics. I mean, yeah, I love Pandora's Box too, it's amazing, but I don't think the world needs me to write a score for it.
But the world does need someone actively finding new silent films, commissioning composers to score them and then playing those scores live in a venue that also sells alcohol and so that's what we did and it's always a lot of fun.