News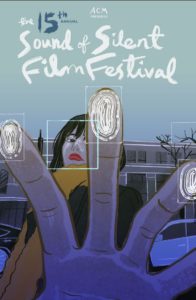 Ok, so the fest didn't go on as planned on March 28.  No surprise there.  But the Sound of Silent Film: VIrtual Edition is this weekend!  There are two completely new shows and they are fabulous.  We'll "air" them this Friday and Saturday evenings.
The presentations are free but, because we've put an enormous amount of time, energy and money into making sure that this production is the highest quality possible, we're asking that everyone register to receive the streaming link.
We'll send it out Friday and Saturday morning for each show.  Nearly 1,000 people have registered so far.  Don't miss the chance to watch great films and hear great music with people around the country in real time!
June 26 and 27 7:00 PM Central Time