News
TWA Hotel Commission and Performance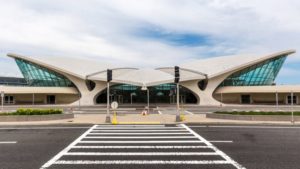 I'm one of four composers writing music inspired by Eero Saarinen's groundbreaking design for the former TWA Terminal at JFK now being reopened as the TWA Hotel.
Our music will be performed as part of Open House New York's annual gala in the hotel on June 5 and the NYC Ballet is choosing one piece to choreograph dance to.
My piece is called Uplift referring to a quote by Saarinen in which he said that he and his team wanted to achieve "uplift" in the design for the terminal.  The piece is scored for clarinet, violin, viola and cello and will be performed again in September as part of a public event.