Blog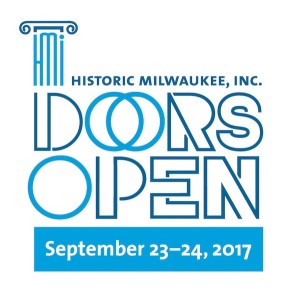 I've been interested in architecture for a long time, in terms of design and aesthetic but also in how the buildings that we make and live and work in affect our lives.  I'm also interested in the intersection of music and architecture, how music sounds in a given space, how the design of the building affects the listener perception of the music and how the history of a building can inspire a composer's piece.
It's been a huge blessing then that for many years I've had the great fortune to add a musical component to projects celebrating architecture in Chicago, Milwaukee and Barcelona.  Next weekend I'll head to Milwaukee for Doors Open, a long-running annual event celebrating the city's architectural and design legacy.
There is normally not a musical component to this project but a couple of years back they approached us about working with them and it's been one of my favorite projects ever since.  ACM commissions composers for three of the venues and then we work with musicians from the Milwaukee Symphony who will be in the buildings playing the music every fifteen minutes during the day.
I worked closely with Doors Open staff to choose sites that are inspiring, historical or an interesting part of the ongoing restructuring of the architectural legacy of Milwaukee's manufacturing past.
Here's a quick tour of the buildings we chose!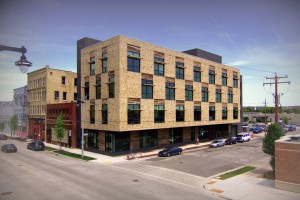 The Clock Shadow Building is one of the most sustainably built structures in the U.S.. The building got a lot of attention and awards for its design, sustainable technologies and, my personal favorite, for housing Wisconsin's first urban cheese maker.
Hopefully urban cheese is better than urban wine of which I have never been a fan.  At any rate, the Clock Shadow Building also has the first regenerative-energy elevator in the U.S., Milwaukee's first commercial application of rainwater harvesting, and it was built with more than 50% recycled materials.
The composer for the Clock Shadow Building is Rob Laidlow.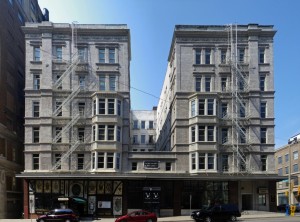 The Colby-Abbot Building is a historical structure in the East Town neighborhood that was built in 1885 as the home office of the Wisconsin Central Railroad. Using white marble imported from Italy and featuring wide corridors and bay windows, this five-story structure is an indelible part of Milwaukee's skyline.
Gustave E. Kahn, a world-renowned structural engineer purchased the building in 1926 and converted it to a multi-tenant building which today translates as a hip co-working space.
Incredibly the original facade has never been altered or damaged and appears today as it did in 1885. The music for the Colby-Abbot Building is by Cristina Spinei.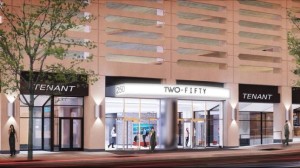 Two Fifty, named after its address, is essentially a shopping mall but I was intrigued by its recent history.  A few years ago it was slated for tear-down, another of the many casualties of the manufacturing bust.
But incredibly it was purchased instead by a company called Fulcrum and Milbrook who then poured millions into a modern, sustainable design aesthetic and reopened it as a sleek shopping center focused exclusively on Milwaukee-based retailers.
The building also has some of Milwaukee's best views of downtown. The music for Two Fifty is by Asta Hyvärinen.
Videos will posted to the ACM website very shortly afterward!
News
Sound of Silent Film is April 30 and May 1

'Dreaming Grand Avenue' Film Premiere September 23rd

September 23rd

7:00 PM

Sound of Silent Film Festival Virtual Presentation