Blog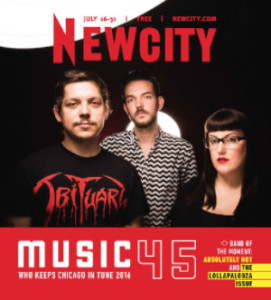 Newcity's Music 45 celebrates the musicians behind the scenes whose unseen sweat, blood and tears make the show happen.
It's a thoughtful list and I was excited to make the cut again this year and to move up from #44 to #34.  Cue the Jefferson's Theme  No, wait, don't.
Not because it's a bad song but because it's an ear worm and I don't want to walk around the rest of the day with it stuck in my head.
At any rate, check out the Newcity Music 45 Who Keep Chicago In Tune!
News
Sound of Silent Film is April 30 and May 1

'Dreaming Grand Avenue' Film Premiere September 23rd

September 23rd

7:00 PM

Sound of Silent Film Festival Virtual Presentation