Blog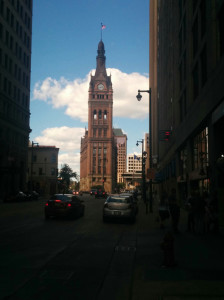 I'm in Milwaukee for the weekend for Doors Open Milwaukee which is part of the global Open House program in which cities open up hundreds of sites to the public, giving them access to spaces they don't normally get to go in or that are not normally open only for tours.
Since 2011 my company Access Contemporary Music, has worked with Open House in Chicago to have composers write music inspired by some of the spaces and then have musicians perform the pieces in the spaces the day of the tours and it's been a huge success.
We've always wanted to do it in other cities and were thrilled when we were approached by Doors Open Milwaukee.  Today we have musicians in the City Hall building, Federal Courthouse, Pabst historic brewery and the U.S. Bank Building which has opened its normally closed roof deck.
I'm so impressed by the architecture in Milwaukee. We in Chicago can be somewhat snobby about our architecture but this is a beautiful city.  I've only ever been here in the past to attend a baseball game so it's wonderful to spend some time here and walk through their historic downtown.
Viva Milwaukee!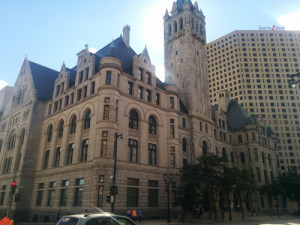 Federal Courthouse
News
Sound of Silent Film is April 30 and May 1

'Dreaming Grand Avenue' Film Premiere September 23rd

September 23rd

7:00 PM

Sound of Silent Film Festival Virtual Presentation