Blog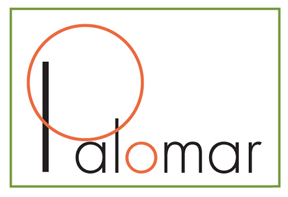 I've thought a lot over the years about how ACM's Palomar ensemble should relate to the rest of the organization. I decided to give the ensemble it's own name about seven years ago when we were still called Accessible Contemporary Music.   When the group would play on something outside of our concert series it just seemed so clunky in the listings to see Accessible Contemporary Music performs at the Empty Bottle.
What does that even mean?  It doesn't sound cool, that's for sure.  Not that I worry too much about being cool but if you're playing someplace like the Empty Bottle then a mouthful of a name like that, with all of the negative connotations, seems almost calculated to keep the normal patrons away.  So, I thought the ensemble and the whole performance element of ACM could be called Palomar and for the most part it has worked fine.
But then there has always been the question of who is Palomar?  Are they a stand alone ensemble that contracts to perform on ACM concerts?  Are they a group of freelance musicians playing ACM concerts?  And especially now as ACM moves outside of Chicago and starts bringing shows to Austin, New York and hopefully Boston and other cities soon, this question is more important than ever.
In Austin we hired musicians there and only flew myself and our conductor down and I think that worked well.  I'm thinking now that Palomar is, as I think of it, a continental collective of excellent musicians in cities around the country.  Of course I'm already looking into events in London and Helsinki so it may become intercontinental in the near future, but let's not quibble.
The idea of having a standing body of excellent musicians in different cities around the world is enormously appealing to me.  Of course I'll want to have storefront music schools in these cities too eventually.  The ACM presence in a city will consist of storefront music schools, a body of musicians who are part of Palomar, Open House projects, Sound of Silent Film and other innovative collaborations designed to bring out new audiences to hear new music.
Sounds simple and we've done a nice job of it in Chicago but spreading it around the world will take some time. But what else have I got to do?
News
Sound of Silent Film is April 30 and May 1

'Dreaming Grand Avenue' Film Premiere September 23rd

September 23rd

7:00 PM

Sound of Silent Film Festival Virtual Presentation