Blog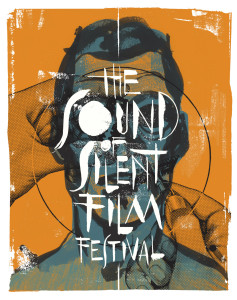 I can't tell you how excited I am about the Sound of Silent Film Festival this year!  More than I have been in many years.  I had the idea for the festival way back in 2005 when ACM was performing at the Green Mill.  I had met a magician at a bar after a concert – oh the life I lead! – and I thought it would be fun to have him perform sleight of hand during intermission while I improvised music on the piano.  Because sight lines are difficult at the Mill we had a video camera trained on his hands and projected the image to a screen on the wall.
The whole thing was a huge hit and it really got me thinking about what more I could do with visual imagery and music.  I decided I wanted to work with film but I wanted the music to be of equal importance so I thought silent film would be the way to go but I'm a staunch modernist and wasn't about to work with golden era films that have been scored a thousand times so I decided to work with modern silent films.
Of course that was the easy part. Finding these modern silent films was the hard part. But I persevered and found some online, including a wonderful film by Guy Maddin that I wound up scoring called the Heart of the World.  The most interesting way I found a film was talking to someone at an outdoor movie showing and telling him I was looking for modern silent films and he says "gee, that's funny, the guy across the hall from me is making a modern silent film."  That guy across the hall turned out to be Dave Less whose film Manos de la Muerte I wound up scoring and with whom I've now made one film and am in the process of making another.
The event was a huge success from the beginning and over the last nine years it's sold out nearly every year.  But it has never been easy finding the films and we've often used famous films by directors like Martin Scorsese and Gus Van Sant and I've had the nagging sensation that sooner or later I'd get in trouble for this.  So this year I decided to pay for an international film search company called Without a Box and it really paid off!
We received 110 films in total and have narrowed that down to 9 films that will be screened with new scores by ACM's composer members, performed live, on April 29th.   I'm also excited this year because we're moving it to the big time: the Music Box Theater, definitely one of the premiere places for film screenings in Chicago.  The films range from funny to darkly funny to poignant and somewhat experimental.  In many ways we're back to our roots this year, short films, great live music, a full bar and a good time had by all.
See the complete lineup and get tickets here!
News
'Sawtooth Hammer' Performance on August 15th

Sound of Silent Film is April 30 and May 1

'Dreaming Grand Avenue' Film Premiere September 23rd

September 23rd

7:00 PM