Blog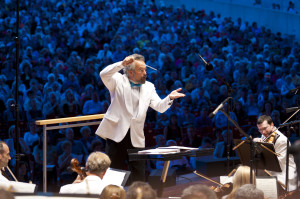 Summertime for me means long bike rides, outdoor drinking, walks to the ice cream shop, sitting in the park reading a book, and of course the country's only outdoor free classical music festival, the Grant Park Music Fest.
I'm giving pre-concert talks for several fascinating concerts this summer so if you're in town and coming out, stop by the big white tent just west of the stage an hour before the show to hear my stunning insights.
And this year I'm not just talking about contemporary music which is odd. I've been entrusted with talks on Mozart, Beethoven and other stalwarts from the dim past.  Wikipedia here I come!
News
Sound of Silent Film is April 30 and May 1

'Dreaming Grand Avenue' Film Premiere September 23rd

September 23rd

7:00 PM

Sound of Silent Film Festival Virtual Presentation