Blog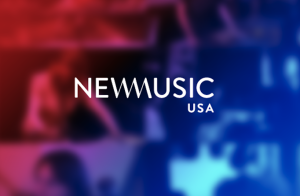 Ten years ago this month was the first time I flew to New York to attend the awards for new music held by the American Music Center, as it was then called.  I had a great time and from then on it became a ritual for me each year.
New Music USA was the first organization to write about ACM's Weekly Readings project way back in 2004. They thought it was good for composers and so they spotlighted it, and that's the simple litmus test that they've used since the beginning: is it good for composers?
Since that first event I've sat in on many meetings and have always been blown away by the integrity, dedication and selflessness of the staff.  Which is especially laudable as it's mostly a group of folks who are composers themselves.
We composers can be very selfish.  We spend so much time trying to get our music out there that we don't often realize we're only one of tens of thousands of composers in the same boat.  The truth is that no one organization can effectively convince classical music institutions to embrace contemporary music, find funders, guarantee commissions and match composers with professional level ensembles skilled in concert production and promotion. There's just too many of us. But therein should lie our strength.
I get a number of emails every year from composers complaining that ACM hasn't done enough for them.  My question for them is, what have you done to help another composer lately?  Because if each of us did something to help someone other than ourselves we would all be helped.  This would be so much more effective and beautiful than ten thousand plus composers with an every man for himself attitude.
New Music USA is a wonderful organization but it's only the beginning.  We need to create a buddy system or, filtered through a Hitchcock-esque lens, we need to swap murders except instead of murders it'll be advocacy.  Seriously though, many of us have a hard time with self promotion. What if instead we promoted each other?
News
'Sawtooth Hammer' Performance on August 15th

Sound of Silent Film is April 30 and May 1

'Dreaming Grand Avenue' Film Premiere September 23rd

September 23rd

7:00 PM