Blog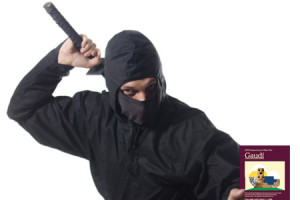 It's nearly spring and for me that always means it's Sound of Silent Film time.  This year I'm producing the event in New York and Chicago within a month of each other so it's an extra busy time.
A huge part of my promotion strategy is postering and after all of these years I still mostly do this myself,  partly because I'm a control freak who doesn't believe others will center the poster properly, but also because I enjoy biking around the city slapping posters on every bulletin board I happen across.
Once inside a building I think of myself as a ninja.   I get in and out lightning fast, leaving a trail of posters in my wake. No one sees me come or go, they just see an awesome event that they should probably try to get out to.
Last year things didn't go quite as planned however.  I was heading into Columbia College which is a goldmine of bulletin boards but which also, as I now know, has notoriously strict parking rules.  I had chosen not to bike this time and to drive instead and left my car outside with flashers on and in the time it took me to artfully place posters and postcards on ten floors of one building, my car was towed.
I came out flushed with my victory only to find that I now had to take a humiliating walk of shame to the underground city facility where literally hundreds of similarly dispirited people wait to be gouged for the privilege of getting their car back, which also now has nifty numbers painted on the window so everyone knows what an idiot you are.
That set the publicity ninja back a bit I can tell you but I'm hoping to get the mojo back this year.
News
'Sawtooth Hammer' Performance on August 15th

Sound of Silent Film is April 30 and May 1

'Dreaming Grand Avenue' Film Premiere September 23rd

September 23rd

7:00 PM