Blog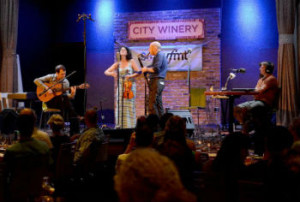 My third annual Thirsty Ear Festival is coming to City Winery on July 12!  We just got the lineup done and it's going to be an exciting show.  Thirsty Ear is a special two-hour live broadcast of my show Relevant Tones on 98.7 WFMT and it's designed to feature an eclectic mix of interesting performers in Chicago and elsewhere.
This year's headliner is Graham Reynolds who I met when he was performing in Chicago many years ago.  I spoke with him a little bit backstage before his performance and thought we had a similar philosophy toward music making and then the performance was excellent so he was someone I definitely wanted to keep in touch with.
I describe Graham as Lou Reed meets Shostakovich meets Duke Ellington.  His music has this angsty cool that has to be heard for you to know what I'm talking about.  He's a fantastic pianist and drummer in addition to a composer and his performance will be wonderful.  The other two groups are Fonema Consort, a vocal group that leans toward extended techniques and interesting, often experimental sounds and the Gaudete Brass Quintet, an energetic virtuosic shot in the arm of musical adrenalin.
Tickets are on sale so don't miss Thirsty Ear!
News
Sound of Silent Film is April 30 and May 1

'Dreaming Grand Avenue' Film Premiere September 23rd

September 23rd

7:00 PM

Sound of Silent Film Festival Virtual Presentation