Blog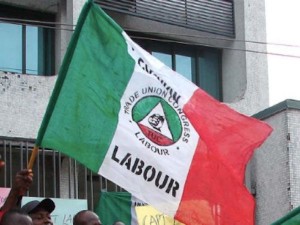 I'm writing from sunny Mexico where I just finished two shows at the Cineteca Nacional as part of the first ever Vitaphonc Festival featuring films with live music in several different contexts, including ACM's long-running Sound of Silent Film Festival, live music from Stanley Kubrick films as part of an incredible exhibition and a xxx animation festival which, while not quite as titillating as it sounds, was still a lot of fun.
Today is National Worker's Day in Mexico, similar to Labor Day in the U.S. but, as far as I can tell, with fewer BBQ's.  Although if you've ever been to Mexico then you know that I'm not exactly starving.  Great food is never a problem here.
So I'm taking it easy today and thought it would be fun to celebrate the holiday by lying in the sun and typing up a funny work story from the past.  I got my first job as a paperboy when I was twelve years old and have been continuously employed ever since so there are a lot to choose from but I've settled on a little incident that occurred during my stint as a delivery driver in college.
I was studying music composition at the University of Missouri and insisted on having an apartment instead of living in the dorms so for most of the four years I was there I delivered sub sandwiches to anyone who could afford our minimum $6 order which, unfortunately for me, was nearly everyone.
The job was appealing to me though because they had their own cars and had found an insurance company somewhere that would insure a bunch of 20 year-olds, most of whom were male, which is crazy when you think about it.  So none of us had to worry too much about the cars and well, we didn't.
One night I got an order to Highland Parkway which was in a tony suburb of sorts and was a very long street with no stop signs, causing us to refer to it as Highland Raceway.  I located the house and, for some reason backed into the drive which I never usually did, and would never do again.
I stopped the car, apparently leaving it in reverse, and craned my neck to make sure it was the right address.  At which point my foot slipped off of the brake and the car, having a fast idle, began moving. I panicked and tried to hit the brake but hit the gas instead and slammed into the garage door hard.
The door made a horrific sound and immediately collapsed around the back end of the car.  I got out and stood there stupidly holding the food. When the incredibly angry man came out of the front door I stood there like a moron and all I could think to say was "the sandwiches are free, man."
I then had to gingerly hand him the bag, get back in the car, repeat the horrific metal grinding noise as I worked the car out and head back to the shop where I was greeted by my manager who was, well, less than pleased.
They paid for the damages to his door and, incredibly, I kept my job.  I wouldn't get fired for nearly another year but that's another story altogether.  Happy National Workers Day!
News
Sound of Silent Film is April 30 and May 1

'Dreaming Grand Avenue' Film Premiere September 23rd

September 23rd

7:00 PM

Sound of Silent Film Festival Virtual Presentation